9 1-9 5 Longboard Triple
$1,199.99
9 1-9 5 Longboard Triple
$1,199.99
Lots of Glide, style and performance with the Strapper LONGBOARD.
Developed with our team over 40 years the Strapper LONGBOARD is a allround performance board. This versatile design nose rides well with a low long entry rocker with a single concave under nose to vee/double concave bottom shape and a pintail. The concave vee and tail rocker naturally tips the board onto the rail when ridden off the tail with a lively loose feel.
The LTD LONGBOARD keeps the same design but adds triple stringers, wood laminate nose and tail blocks and a resin/gloss finish. Classic and beautiful styling!
Ideal conditions – 1-6′ points or any fun waves
Fin setup – trifin, US fin box/FCS2
Finish – Resin/Gloss polish on LTD only.
Construction – PU/Polyester resin/6 x 6+6 glass
Designed in Torquay – Made in China
| Length | Width | Thickness | Volume |
| --- | --- | --- | --- |
| 9'1" | 22 3/4" | 3" | 69.8lt |
| 9'5" | 23" | 3 1/8" | 74.9lt |
SHAPER/DESIGNER
Michael 'D'Sas' Di Sciascio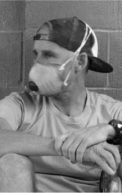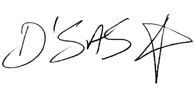 NOT SURE
ABOUT SIZING?
Then call us on 03 52612312 or email us
and we will help you choosing the best
size and model for your surfing.
Or come visit us in store Find us
Join our 'Strapper Crew' for news, events and exclusive offers.