Build Your Custom Board
$0.00
Build Your Custom Board
$0.00
Build your custom board
We make custom surfboards in our Torquay factory. You can start building your custom board by making the selections below and purchasing your custom surfboard.
One of our expert team will contact you via email and mobile to finalise the model, dimensions and special details that are just for you.
Custom boards are generally 4-6 weeks from order to shipping. As customs are made just for you, once ordered cannot be cancelled.
Fin setup- FCS or Futures
Construction – PU/Polyester resin
Standard Glassing
Shortboards – 4 x 4+4 glass + tail patch
Minimals – 6 x 6+4 glass
Longboards – 6 x 6+6 glass
Kneeboards – 6 x 6+4 glass
Special laminates, stringers and glass layups are $P.O.A.
Standard finish – Matte/sanded resin
Designer of the model you select will shape your board.
Designed in Torquay – Made in Torquay Australia
SHAPER/DESIGNER
Michael 'D'Sas' Di Sciascio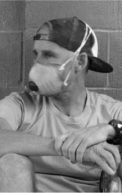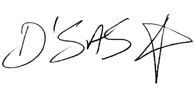 Join our 'Strapper Crew' for news, events and exclusive offers.