Handplane Bamboo Epoxy
$199.99
Handplane Bamboo Epoxy
$199.99
The Strapper hand plane, It's all about riding waves.
Stepping into a shore break and feeling the waves energy sliding down the wave face with a hand plane or swimming into a reef barrel, hand planning and rolling inside the tube then holding an edge and feeling the glide, its all about the surfing experience.
Two great options, a soft hand plane entry or premium glass performance Strapper hand plane.
Designer – D'Sas
Finish – Matte/sanded resin on hard and natural on soft
Designed in Torquay – Made in China
| Length | Width | Thickness | Volume |
| --- | --- | --- | --- |
| 18 3/4" | 9" | | |
SHAPER/DESIGNER
Michael 'D'Sas' Di Sciascio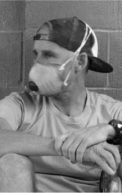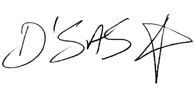 NOT SURE
ABOUT SIZING?
Then call us on 03 52612312 or email us
and we will help you choosing the best
size and model for your surfing.
Or come visit us in store Find us
Join our 'Strapper Crew' for news, events and exclusive offers.