THE SURFBOARD SPECIALISTS
Since the 60's strapper has always been about surfboards and surfing. We are proud to still be making strapper surfboards out the back of our Torquay board store over 40 years later. Along with strapper surfboards we offer the worlds best brands and models with hundreds of boards to choose from.
Whether you ride performance surfboards, fun or beginner surfboards, longboards, kneeboards, SUP's or bodyboards or handplanes, we have selected the very best brands and models to give you options for all surf conditions and abilities. As surfboard makers we know what it takes to make great boards and understand what performs best in the surf. We only stock brands and models that we believe in, those with quality craftsmanship and great performance in the surf. Our crew in store know boards and can give you the best advice and can even call on one of our shapers as well.
If we don't have the right board for you in stock we will order what you need. We can make a Custom Strapper Board or have a custom made from one of the awesome brands we stock.
We can trade in your old board or sell on it consignment for you. We offer a full ding repair service, you can bring your board in store for a quote.
You can buy a Strapper Board online.  Call us on 03 52612312 or Email us to order or buy any of the boards we stock.
SURFBOARD BRANDS WE STOCK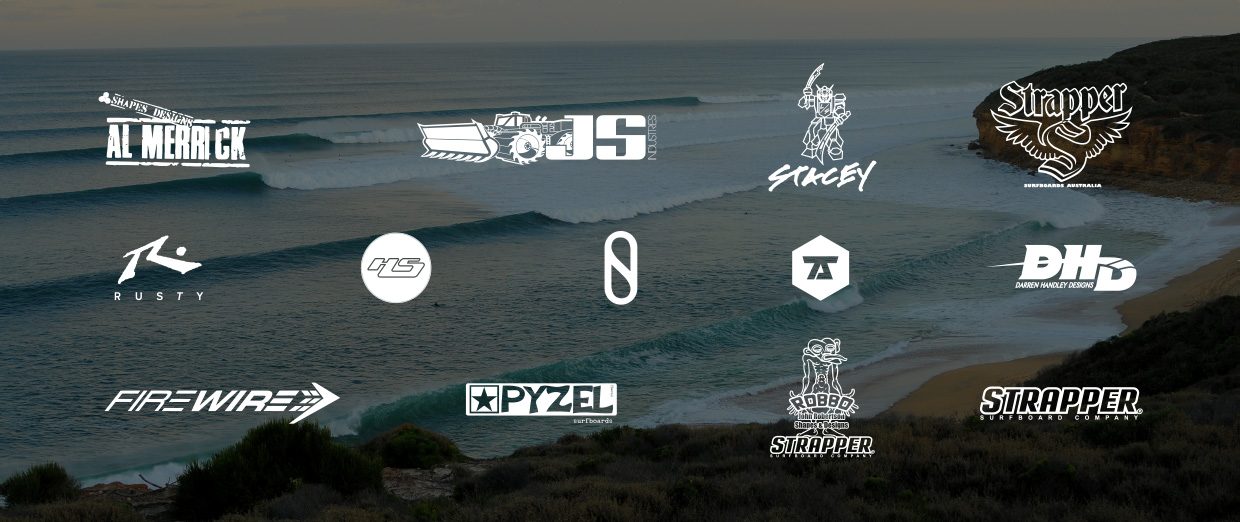 Join our 'Strapper Crew' for news, events and exclusive offers.